Sun 7 Jan 2007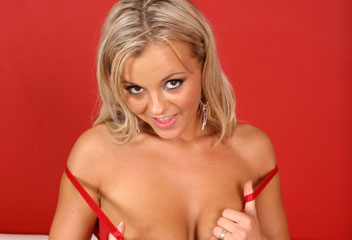 So it's a new year right? 2007. It seems sorta lame. There was no hype, no buildup… it just came and went. But I still found a little bit of time to celebrate. Although it started off as a very dull night, I got a call from a old chick I used to hook up with here and there. She gave a mean handjob back in the day. I know some dudes think that a handjob is just a waste of time. WRONG. If the girl has skills, it's as good as sex.
So I get a call from her, she's a some shitty club downtown and she wants to know what I am doing when the clock strikes 12. As she asks me this question, I look around and only see my half empty beer, and my loyal dog Brutus in my house. So I tell her that I have a bottle of bubbly and it's got our name written all over it. She jumps at the offer. "I'll be there in 30".
Now I am sure she is telling some younger dude that she has to run to her friends house to pick her up, lying so she can play us both. But I know this, so it's not really playing me. Just him. And in 40 minutes I hear my doorbell ring. So I head downstairs and answer the door. There she is… Julie. And she is wearing close to nothing. A piece of denim that is supposed to be a skirt, but wouldn't even work as a blindfold, and a spaghetti string top, with nothing under it. She doesn't wait to be invited in, she barges right past me. "Why haven't you called?" I don't really have an excuse. We had our fun and it was time to fool around with other people. So I tell her that. She's not thrilled of course, but that doesn't stop her from chugging the 130$ bottle of booze I bought for the night. She wipes her mouth off and rushes me. Kissing me before I can even ask what's going on. Julie is there for one thing… SEX! So who am I to say no. She begins to unzip my pants and starts pulling off her own clothes with her other hand. She's topless now, and my pants are on the ground. She starts beating my cock. Long strokes, varying the speed, double handed… a true pro at the handjob. I look over at the TV and see that the countdown to midnight is starting. The dumb newscaster is at about 8 when I can't hear him anymore, and I just have to concentrate on not blowing my load. But Julie's hands are doing their work, and I haven't gotten laid in a while so it's hard for me to keep it in. As the newscaster is inching closer and closer, I smile and begin to think about this could be the best New Year party I have had… and just like that, I blow all over her. Cum is flying everywhere. On her face, all over her tits and sliding down on the denim skirt which is hiked up over her belly button. She looks down and yells at me! YOU DICK. I just bought this skirt and you ruined it! What am I supposed to tell my friends? She storms out the door, gets into her car and peels out down the street. Happy 2007! I have to make a point of calling Julie and thanking her for my new year's resolution. I need to get myself more handjobs!